1. You Don't Need a String of Ponies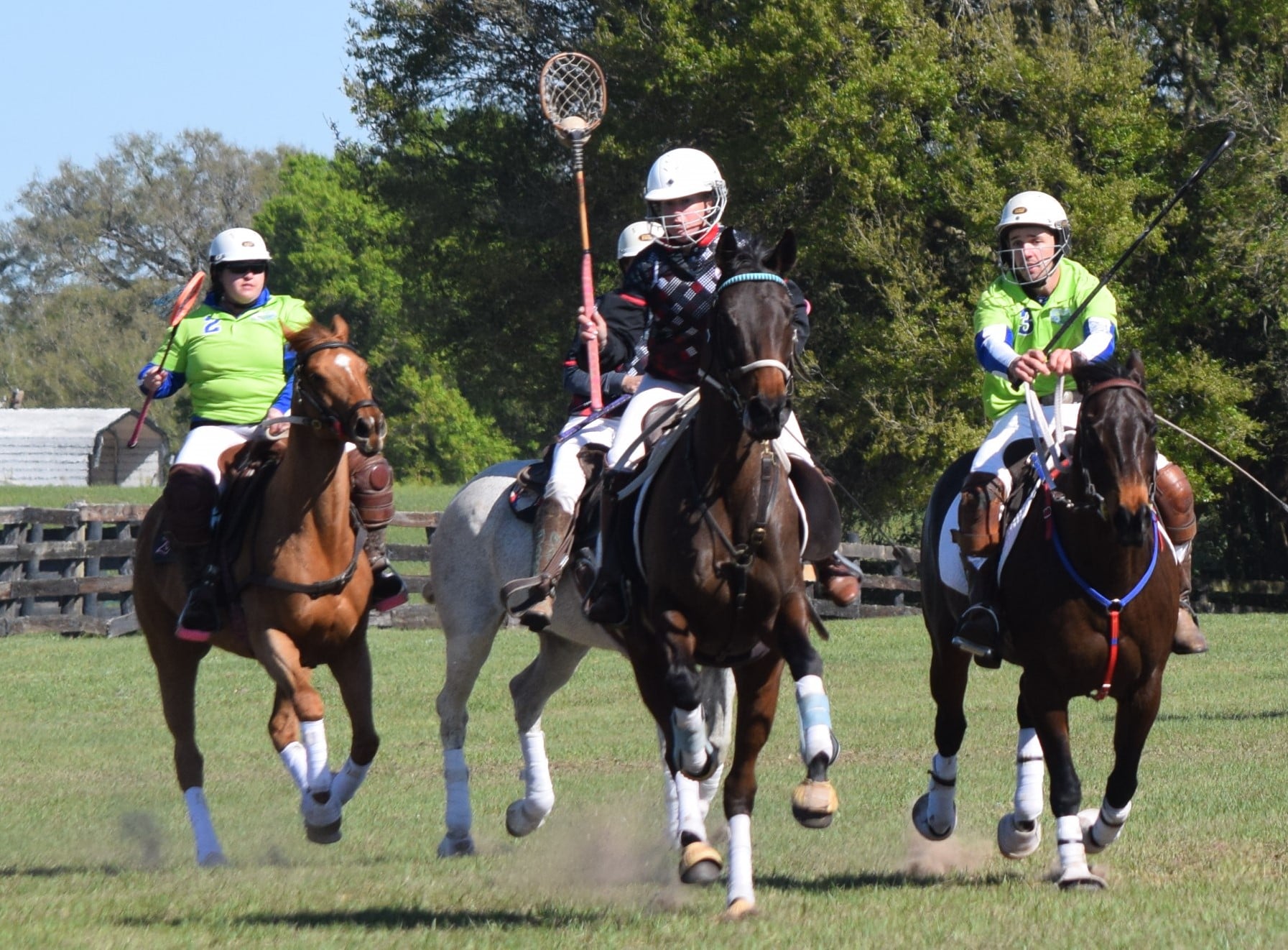 Most people have heard of polo, aka "The Sport of Kings." With a rich history, polo often requires multiple trusty mounts to make it to the top levels. This level of investment is not required for our very own "King of the One Horse Sports." Polocrosse players are typically allowed just one horse to compete throughout a tournament, with a few exceptions for certain matches. This allows for some spectacular one-horse wonders to show what they're capable of at any level. Horsemanship and care are very important to our crowd, and you would be hard-pressed to find a fitter performance horse than one on the polocrosse field.
2. Action – Packed Athletics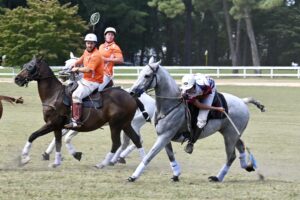 Not everyone is built to perform well in your typical athletic competitions, but anyone can ride. For those of us who may be a little slow in the hundred-meter dash, or not quite tall enough to dunk, this could be the perfect sport for you. Just grab a hot rod of a horse to level up your game and you're ready to compete with the best of them, regardless of your performance on the soccer field.
3. Teamwork and Camaraderie

Polocrosse has a fairly small community of traveling players, so you may not end up playing with the same people all the time. This means that your opposition on the field is often a former or future teammate other weekends, so everyone gets to know each other pretty well. Your competition is usually your friend as soon as the chukka bell rings, and players are quick to help each other out in a jam.
4. No More Breeches and Coats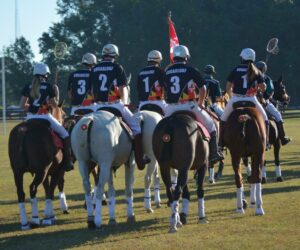 Ditch the stuffy jackets and fancy pants for a colorful polo and some comfy white jeans. We are a bit more casual on the dress code than your average show ring. Different clubs across the country can get pretty creative with their jersey designs, and you can even trade while you travel to spruce up your wardrobe.
5. A Social Weekend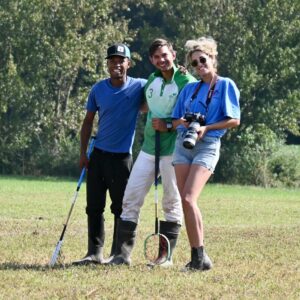 Come for the polocrosse; stay for the party. Players often roll into the tournament grounds on Friday and camp out till we pack up to leave Sunday afternoon. Down time between games is spent watching on the sidelines and catching up with your far away friends. Clubs don't have an "us versus them" mentality often seen in other sports, and everyone gets to spend an enjoyable time hanging out together while they can.
6. 12 Cross Country Rides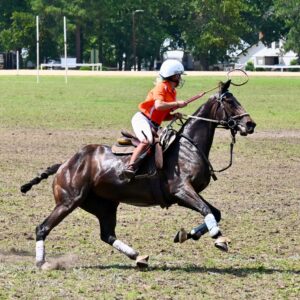 Have you ever thought about how many minutes you spend actually competing in most horse competitions? A 4-minute-long dressage test? A show jumping round that is less than a minute? Those can be both difficult and exhilarating, however you don't get to spend much time on your horse after a lot of preparation to get there. Polocrosse tournaments generally have two games per day, with each team section playing 3 chukkas of six minutes each per game. Players will also compete two days in a row, which is like doing 12 cross country rounds over the course of the weekend! Players often have to travel a bit for big tournaments, but it seems well worth the trip when you get to ride this much.
7. The Ultimate Deal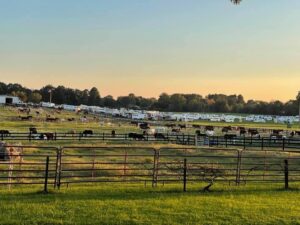 Imagine getting to spend a weekend away with your friends, with a fun place to camp, a cool t-shirt, and a nice Saturday evening meal, all for under $200! It's hard to find an equine sport, or any sport for that matter, that has lower entry fees than a polocrosse competition. Most players stay at the tournament grounds in their trailers or tents, so there is no hotel expense. We also keep our horses in electric pens rather than paying stall fees. The event often gives out an entry gift and always provides a dinner Saturday night. If you're looking for the most bang for your buck with your equine partner, look no further than polocrosse.
8. A Family Affair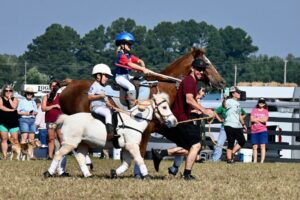 This is an amateur sport, and all ages and levels can play at just about any event. Divisions are separated purely by skill level, rather than age or gender. It's not unusual to see multiple generations playing on a team together. Even the little ones can get in on the action with the most creatively named division – chuckles. While the adults hang out to relax in the evenings, the younger generation can often be spotted throwing a ball around on foot for hours after the games are over. This sport has something to offer every member of the family.
9. Not your average Rosette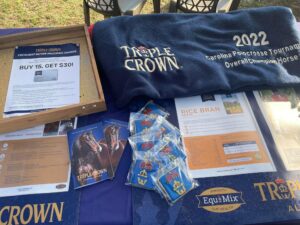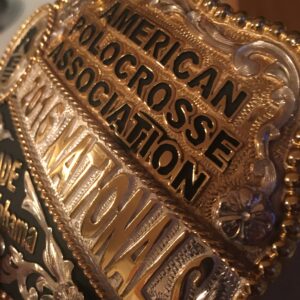 Stop throwing a bunch of cheap ribbons in a box and win yourself something useful at a polocrosse tournament. Prizes can include tack, barn supplies, riding equipment, and – of course – bragging rights. If you're lucky enough to win at the American Polocrosse Association's National tournament, you can even sport an engraved belt buckle to show off your accomplishment. No matter what it is you take home, it will often serve a better purpose than fading from the sun on your wall.
10. Circle the Globe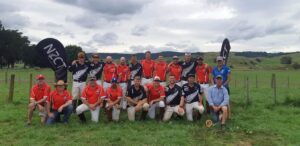 Last, but certainly not least, are the amazing international opportunities that this sport has to offer. With players in various countries all over the world, the possibilities to make your way abroad are endless. Although the community overall is a small one, we treat each other like family and many are able to host and horse visiting players. International teams are organized to travel abroad starting with players under 16 years old and any age above that. These opportunities are available to practically any level player who is a competent rider.